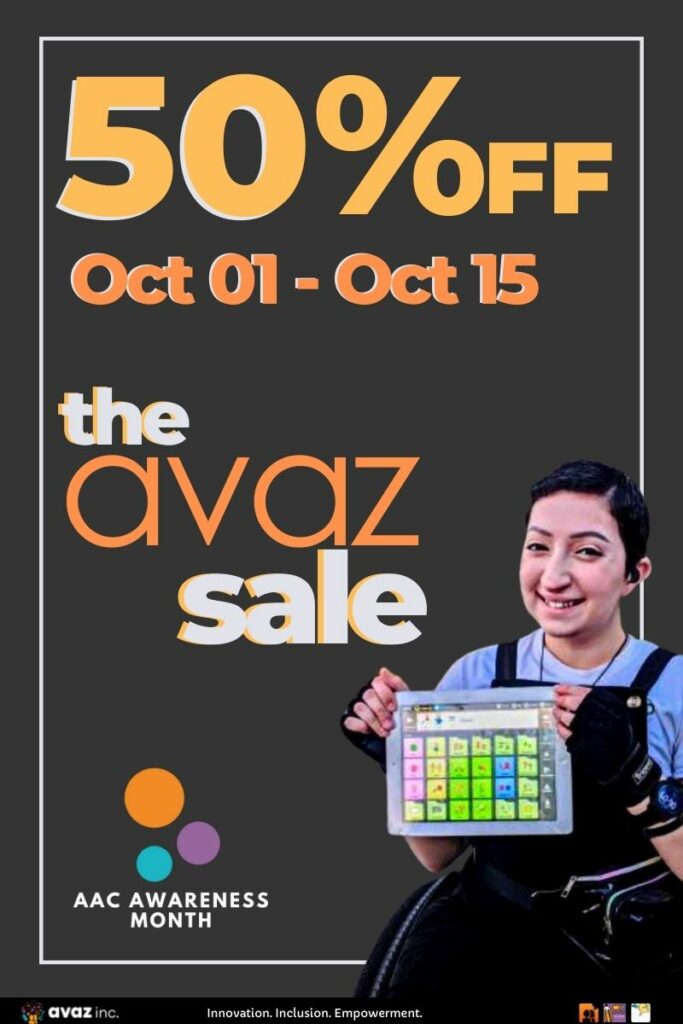 The Avaz Sale is here!

The Avaz Sale is in honor of AAC Awareness Month observed every year through the month of October. We take this as an opportunity to move closer to "Making Every Voice Heard".
Everybody loves a sale! We are excited to announce a FLAT 50% off on our apps for AAC Awareness Month from October 1st to 15th, 2022.
We continue our persistent efforts to make AAC available to all communities and communication methods. This sale is step towards the same.
THE OFFER
50% off on:
Avaz AAC: An award-winning communication app for users with speech difficulties arising from ASD, Cerebral Palsy, Downs Syndrome, aphasia, apraxia, strokes & more.
MDA Avaz Reader: Education app that enables struggling readers to become independent readers using research backed strategies.
Prices are active from October 1 to 15, 2022
Help Us Spread the Word
Share this news with loved ones who have been waiting to buy one of our products. This could be your best opportunity to support a friend, family member, or special educator who just might need to hear this!
For Any Queries:
Our Support team is here to assist! Reach us 24×7 at support@avazapp.com