We are sure you have already started exploring Avaz and the world of possibilities that it has to offer! Before you go any further, we invite you to familiarize yourself with the different parts of the Avaz App screen.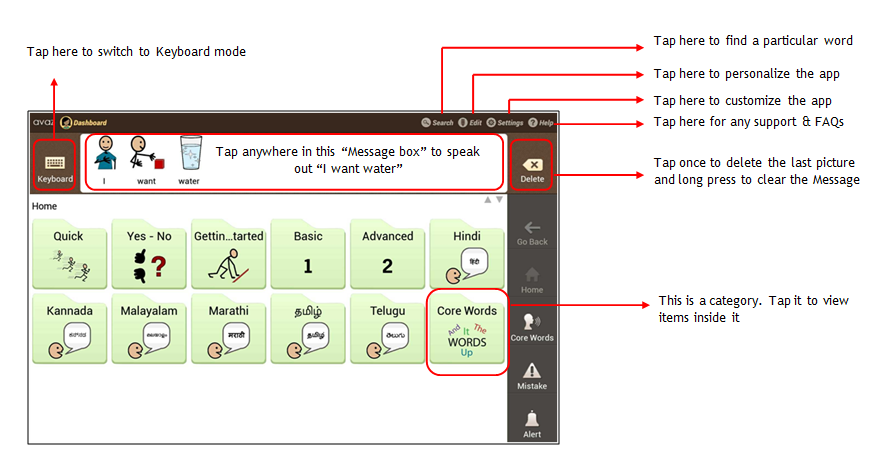 Now that you are familiar with the way the app looks, let's get started! The first thing you would want to try on Avaz is to make small sentences or phrases. 
Here are some videos showing you how to do this – Get to know how to say "Good Morning" and "I want water". Do try creating more sentences by yourself. Explore the Avaz vocabulary and get to know which pictures from the vocabulary would suit your child. 
Join our Facebook group to be part of lively interactions and discussions about Avaz, led by our wonderful community of Avaz users. 
Our Support Team is incredibly responsive and always happy to help! For any kind of assistance, please write to us on support@avazapp.com
Happy Communicating!